Humanely told stories of lives saved and lost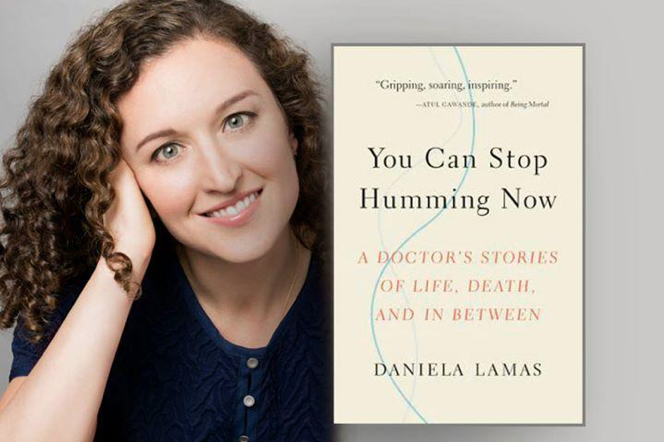 By Michelle Au | GLOBE CORRESPONDENT
March 21, 2018
For doctors, there are patients, and stories, that stick with us. They linger in the corners of our minds, stain who we are, shape what we become. Some give hope and perspective, others haunt. All doctors have such tales but not all can tell them this well.
"You Can Stop Humming Now: A Doctor's Stories of Life, Death, and In Between'' is a collection of vignettes culled from over a decade of Daniela Lamas's training in intensive-care medicine, where she learned to care for the sickest of the sick. It casts a steady, unblinking eye on the triumphs, failures, and blind spots of modern medicine: the seemingly miraculous extent of what we can now do for our patients and the crippling disappointment that comes with the realization of what we still cannot.

https://auforga.com/wp-content/uploads/2021/12/AuLogo-388x190-1.png
0
0
Dr. Michelle Au
https://auforga.com/wp-content/uploads/2021/12/AuLogo-388x190-1.png
Dr. Michelle Au
2018-03-21 18:44:22
2020-03-30 19:15:26
The Boston Globe
THIS WON'T HURT A BIT
(and other white lies)
My Education in Medicine & Motherhood
By Michelle Au 
Grand Central Publishing, 2011
Michelle Au started medical school armed only with a surfeit of idealism, a handful of old ER episodes for reference, and some vague notion about "helping people."

This Won't Hurt a Bit is the story of how she grew up and became a real doctor.
"An account of medicine, marriage and motherhood, executed with style and enough humor to offset the not-always-happy endings for patients… An upbeat memoir by a woman still imbued with the idealism to serve, but also to be there for her husband and two sons." Kirkus Reviews
It's a no-holds-barred account of what a modern medical education feels like, from the grim to the ridiculous, from the heartwarming to the obscene. Unlike most medical memoirs, however, this one details the author's struggles to maintain a life outside of the hospital, in the small amount of free time she had to live it. And, after she and her husband have a baby early in both their medical residencies, Au explores the demands of being a parent with those of a physician, two all-consuming jobs in which the lives of others are very literally in her hands.

Au's stories range from hilarious to heartbreaking and hit every note in between, proving more than anything that the creation of a new doctor (and a new parent) is far messier, far more uncertain, and far more gratifying than one could ever expect.

https://auforga.com/wp-content/uploads/2021/12/AuLogo-388x190-1.png
0
0
Dr. Michelle Au
https://auforga.com/wp-content/uploads/2021/12/AuLogo-388x190-1.png
Dr. Michelle Au
2011-05-11 19:34:38
2020-04-02 00:07:14
Grand Central Publishing